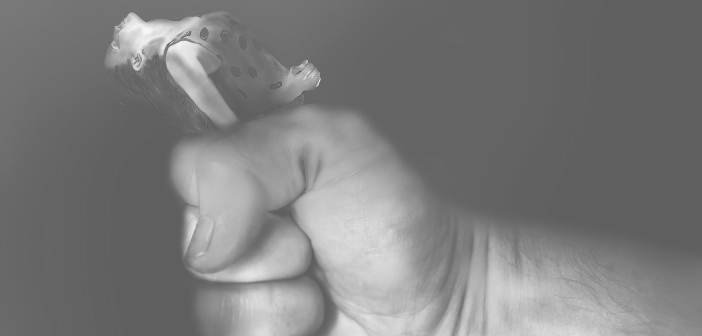 Reading the article below, you will understand that the world of justice is completely corrupt. It would be better for you to think that they are part of evil. It appears that under the situation where law can do nothing for sexual abuse of children, vigilantes lynch criminals. Read the last phrase of the second article. The train driver gives an impressive comment. According to the article, after a man who had raped a six-year-old girl was released, vigilantes tied the man to a train track and a freight train decapitated him. We imagine that the train driver would feel shocked because he got involved in an incident. Contrary to our expectation, he reportedly said: "I'll sleep well tonight."
This driver's reaction indicates that he never deplores his misfortune but he enjoys disappearance of a man like a wild beast out of the earth. Actually, this would be the reaction shared by many people.
Many people might think that unless law never works, such lynch by vigilantes is necessary evil though evil and vigilantes should not be accused of a serious crime after the criminal was removed. The ruling elites in the world are so much corrupt.
However, as shown by the comment by the Japanese translator of the second article, revenge lynch only "perpetuates sheer hell in this world and it never brings about a solution."
We have to expose to light the evil hiding in the dark and bring it to justice. And it is actually possible. To achieve it, the world needs revolution. However, it should not be revolution by force but be spontaneous revolution by expansion of awareness. The earth frequencies have rapidly increased compared to the past. Only humans cannot keep up with the earth. This contradiction will be eliminated sometime. Cobra calls the moment the Event.
Information should be fully disclosed. Fair judgment should be made based on law. However, those who honestly tell the truth and give a heartfelt apology have to be forgiven. Humanity will be asked about whether they have such generosity or not.
Shanti-phula has indicated some parts of the following text in black boldface type or in red letters.
Pedophile Priest Who Was Forgiven by Church for Raping 26 Children, Found Dead
Body found stabbed and tortured after admitting to multiple child rape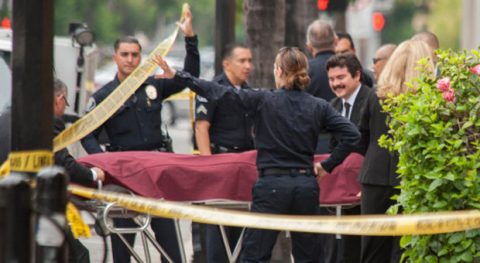 The body of Father Archambault was found in his home 
after he was forgiven for child rape
The body of a pedophile priest, who was forgiven by the Catholic Church after he admitted to raping 26 children, was found in his Massachusetts home after being stabbed to death.
His body was found bound and gagged by his brother after he missed a scheduled Mass at a church, according to police records.
Police believe he had been tortured before he died by "more than one assailant",
who had stabbed him several times in the chest and also "removed" his genitals.
He is believed to have died of his injuries after a "very large blade" - most likely a machete - was inserted into his rectum in its entirety, fatally damaging several of his internal organs.
Father Archambault
was accused of abusing 29 children

on multiple occasions

with victims ranging from 5 to 11-years-old.
Despite the youngest child being just 5-years-old, the Cannon court accepted that the children consented to sex with the 42-year-old priest and ruled that he didn't rape them.
Although he wasn't charged with child abuse, the judge declared that having sex with all those children was a "grave sin" and "must not go unpunished."
He was killed shortly after returning from the retreat.
Families of the victims were outraged by the church's handling of the case and tried to launch an appeal by writing a joint letter to the Pope in the hope the case could be turned over to law enforcement.
They didn't receive a reply from Pope Francis, but did get a letter back from the church telling them that the "case is now closed."
A statement released by the diocese said the Catholic Church expects the "full force of the law to be used" in bringing the priest's killers to justice.